In the Spotlight - Queen Anne Chair/Sofa Range in Union Jack Fabric
8th October 2018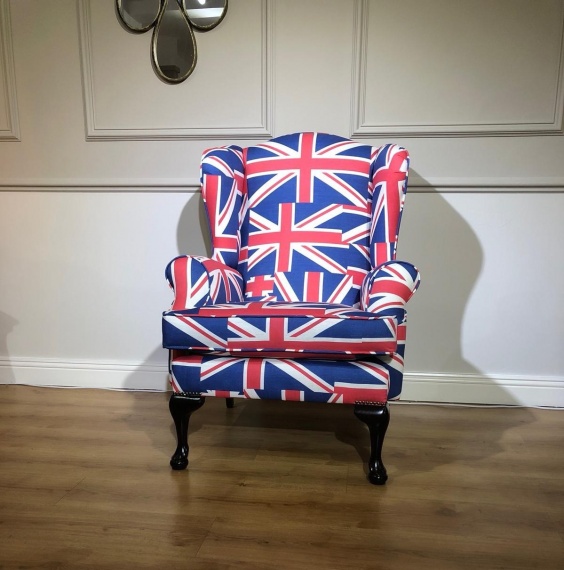 We are delighted to offer the firm favourite Queen Anne Chair and Sofa Range in a revised Union Jack fabric.

For many years our Queen Anne has proven popular all over the world; a perfect representational piece to have in hallways, meeting rooms or just to make a statement. The Queen Anne, like all of our Heritage Handmade Collection, has a 4-6 week lead time and is available in a Chair and 2/3 Seater Sofa.

For more information please contact our sales team who will be more than happy to help.