DMS 007 Queen Anne Occasional Chair
7th July 2020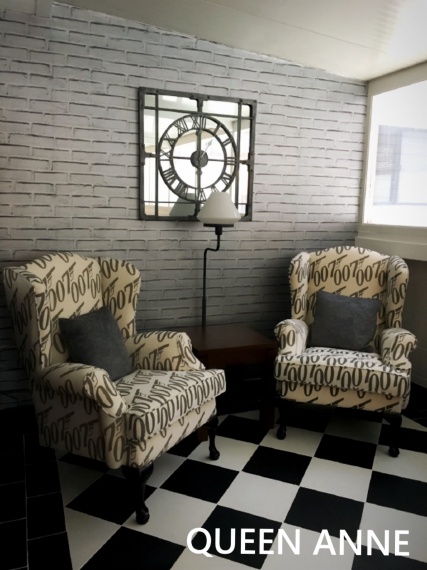 As we are awaiting the eagerly anticipated James Bond film 'No Time to Die', which is due for release on 12th November 2020, we are delighted to offer our Queen Anne Occasional Chair which has been upholstered in a special 007 Fabric.

The Queen Anne chair in 007 Fabric is ideal if Post are having a 'launch party' for the upcoming James Bond movie, who could resist a photo opportunity on a 007 chair!

This Iconic chair (made in Britain) is available to order in six weeks; and is built to strict FCO standards including CMHR foam and F R material.

Our sales team are on standby to assist with any enquiries you may have.